BEGIN TRAINING AT LOCAL VOCATIONAL SCHOOL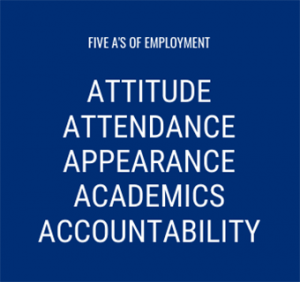 Since 1945, NCST has served the needs of the community and the needs of its graduates by matching skills. Emphasis is placed on Attitude, Attendance, Appearance, Academics, and Accountability. These "Five A's" are the guiding principles that lead to the success of NCST graduates. Attending NCST isn't just about learning a trade. It's about transforming into an intelligent technician and the ultimate craftsman. It's also about your livelihood and future.
EXPERIENCED & ACCREDITED TRADE SCHOOL
New Castle School of Trades is a trusted trade school in the Pennsylvania and Ohio areas. NCST is accredited by the Accrediting Commission of Career Schools and Colleges (ACCSC) and has grown from educating skilled tradesmen to training highly skilled technicians. Training programs are designed to enhance talent and provide the most direct route to success.
Students will experience small class sizes where they can get hands-on, one-on-one instruction from expert teachers. Books, tools, and supplies are available through NCST.
PROVIDING IN-DEMAND TRAINING
NCST offers a diverse catalog of programs for incoming students as well as job placement services for graduates. Career services advisors are available for professional development advising, assistance with employment applications and resumes, cover letters, extending invitations to prospective employers, and contacting potential employers.
Over the years, New Castle School of Trades has expanded many of its programs and is proud to offer many lucrative trade programs, six of which are Associate in Specialized Technology degree programs. Depending on an individual's location, they will have the option to choose from NCST's two locations – New Castle, Pennsylvania, and East Liverpool, Ohio.
THE NEW CASTLE, PENNSYLVANIA LOCATION OFFERS PROGRAMS IN:
THE EAST LIVERPOOL, OHIO LOCATION OFFERS TRADE SCHOOL PROGRAMS IN:
Are you interested in going to a trade school? New Castle School of Trades is a great choice. Contact us today by calling 1-833-352-0808.